VETERINARY PAIN MANAGEMENT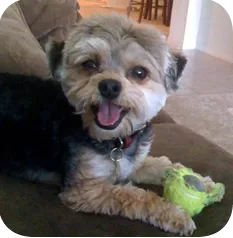 Many years ago people believed that animals were unable to sense pain. However, we are much wiser nowadays and know that animals sense pain in the same way that humans do. Sadly however, animals seem to be more prone to pain, particularly during the later stages of their life. We don't believe that animals should suffer through this, and for that reason we have a number of different pain management solutions for your animal ato our Bocar Raton Veterinary Office.
Veterinarian Clinic Boca Raton Pain ManagementRecognizing pain in animals is difficult as they are so subtle about it. While in extreme pain you may notice crying or whimpering, this doesn't happen too often. In some cases they may try to guard the painful area of their body or perhaps change their posture in order to deal with pain. In some cases, you may just get a 'hunch' that they are in pain due to your unique bond with the animal. If you have so much as a feeling that your animal could be in pain then bring them down to our offices in Boca Raton where one of our veterinarians will look them over.
Our veterinarians are experts in diagnosing pain in animals, even if the signs are more subtle. We have a plethora of different techniques at our disposal to ensure that the source of pain is identified quickly. Once we have identified the source of the pain we will work hard to eliminate it.
In most cases we will be able to rid the pet of the ailment forever, there will still need to be some sort of pain management in place to help you animal out now. After all, no animal should need to suffer pain. We have a number of different techniques at our disposal which will help with pain management. The one that we use will depend on the particular ailment that your animal is suffering from. They include:
Physical Therapy such as the use of massage or the application of hot or cold to an affected area. This is used rarely and mainly when there are problems with the muscles or skeletal structure of the animal.
Use of a variety of drugs, the exact one used will depend on the type of pain that your pet is suffering through. For example, in most cases we will use NSAID's which help to reduce inflammation in your animal, and as a result relieve pain.
In some cases we may supply your animal with nutritional supplements to assist them with pain management.
If you believe your animal is in pain, then please do not hesitate to get in touch with us today. We are able to help with both short-term ailments as well as long-term ailments. Our goal is to give your pet a better quality of life.